Basketball
Goal & Purpose
Basket continuously shoots on the hoop to accumulate the highest score possible.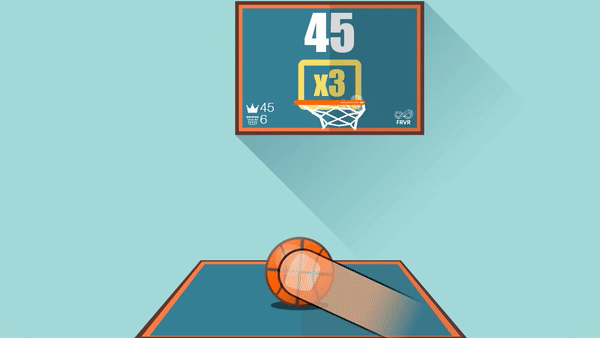 Where can I play Basketball?
Basketball can be played at:
How to play?
On mobile, swipe your finger up towards the hoop
On a computer click and maintain the mouse pressed and drag the cursor towards the hoop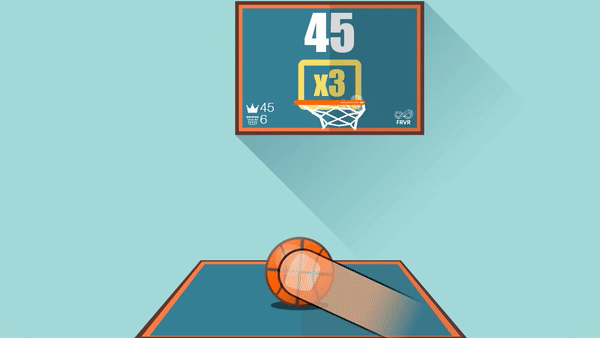 Tournaments
Tournaments are events on our Facebook page, for players to compete with each other all over the World, to participate just click on the post. Players can also start their own tournaments and invite their friends to join.
Ball Skins
Ball skins can be obtained in the Store or as a reward for playing and progressing in the game.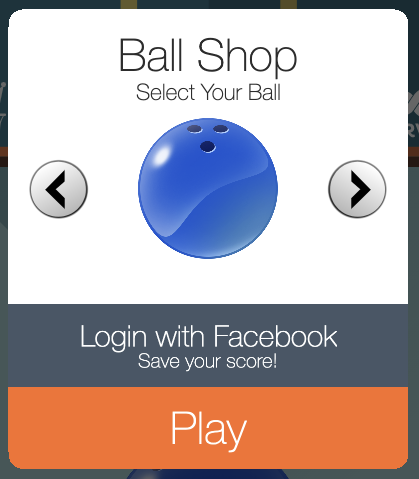 Coins
There are different ways to obtain coins in-game, some of them can be found under the hoop while you play or by doing multiple streaks, in rewards from the chat messages, and in the Store.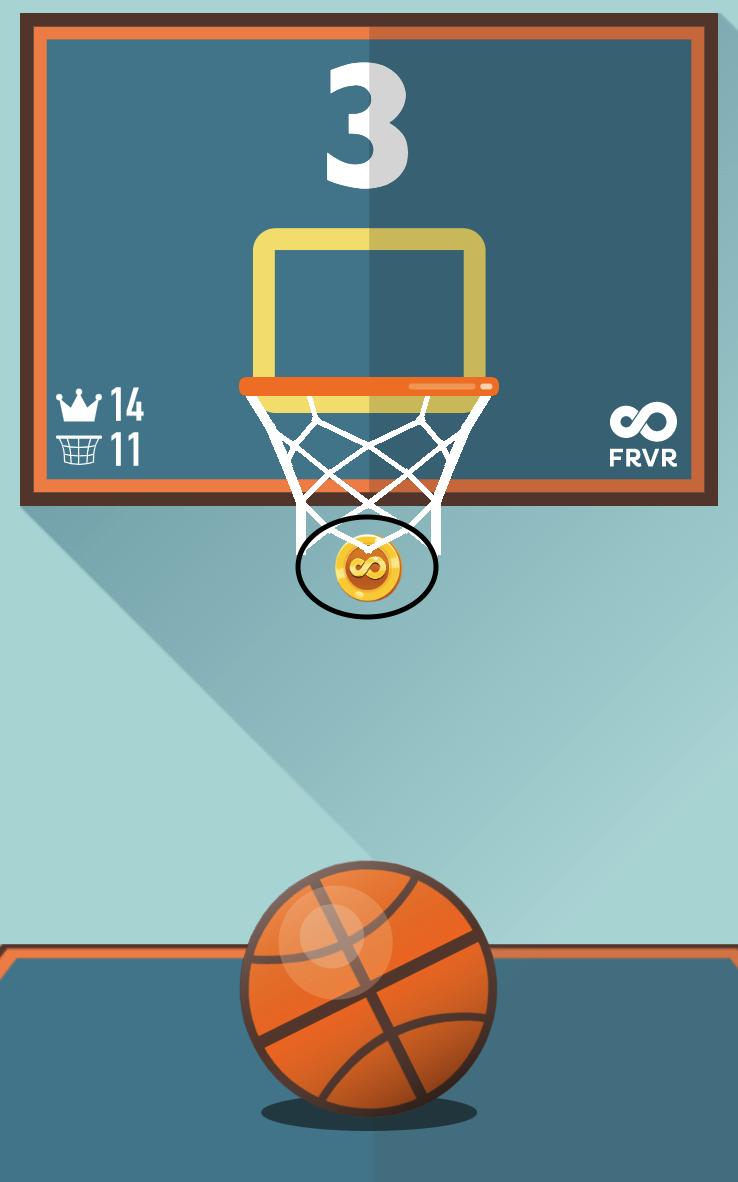 Power-ups
Power-ups are features in Basketball that allow you to have more advantages or modifiers in the game, like an extra score or larger hoop diameter to help you progress faster in the game. You can obtain them by playing or occasionally by watching ads.
We're always working on new special power-ups for the game, so these will change from time to time.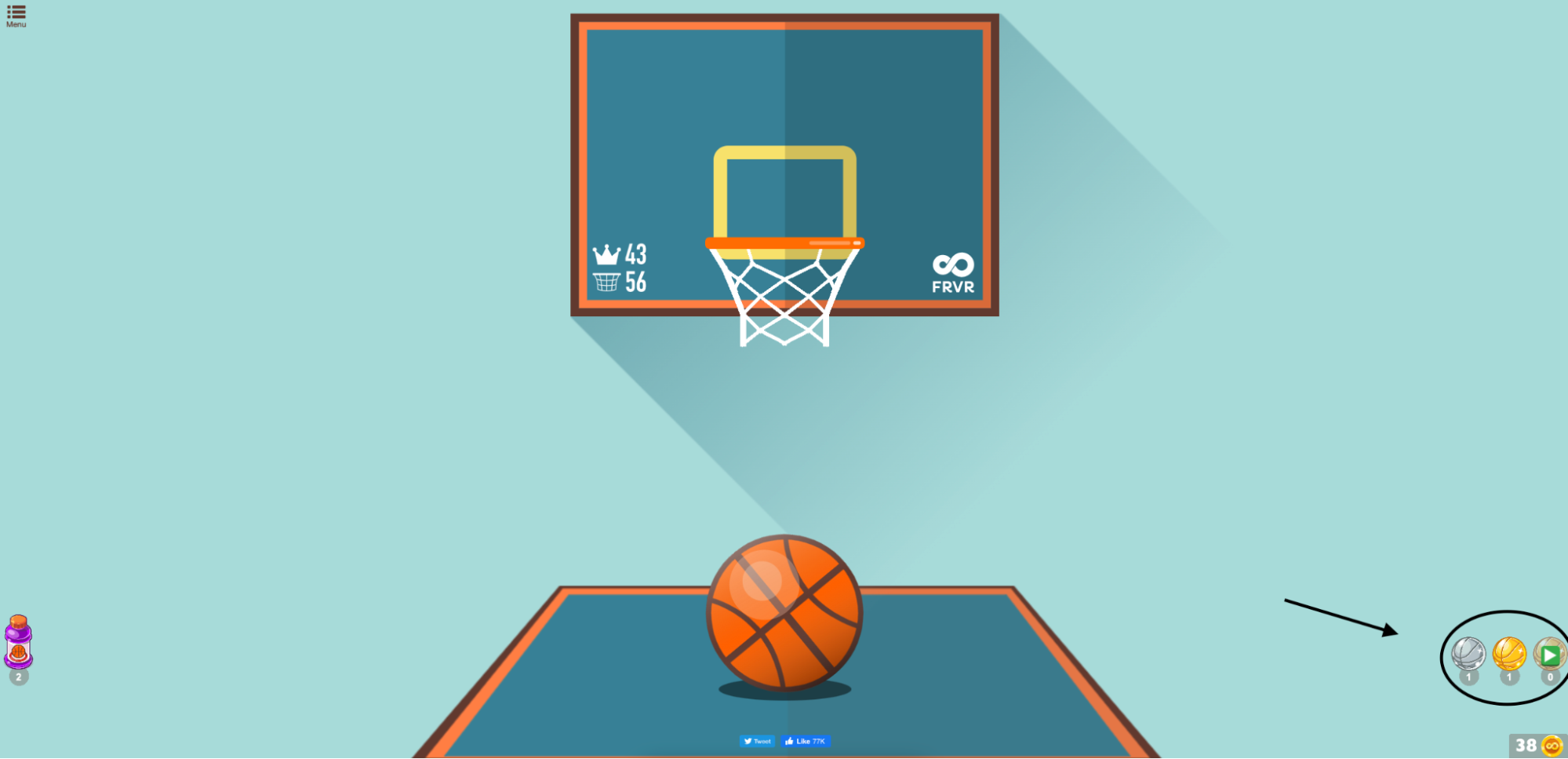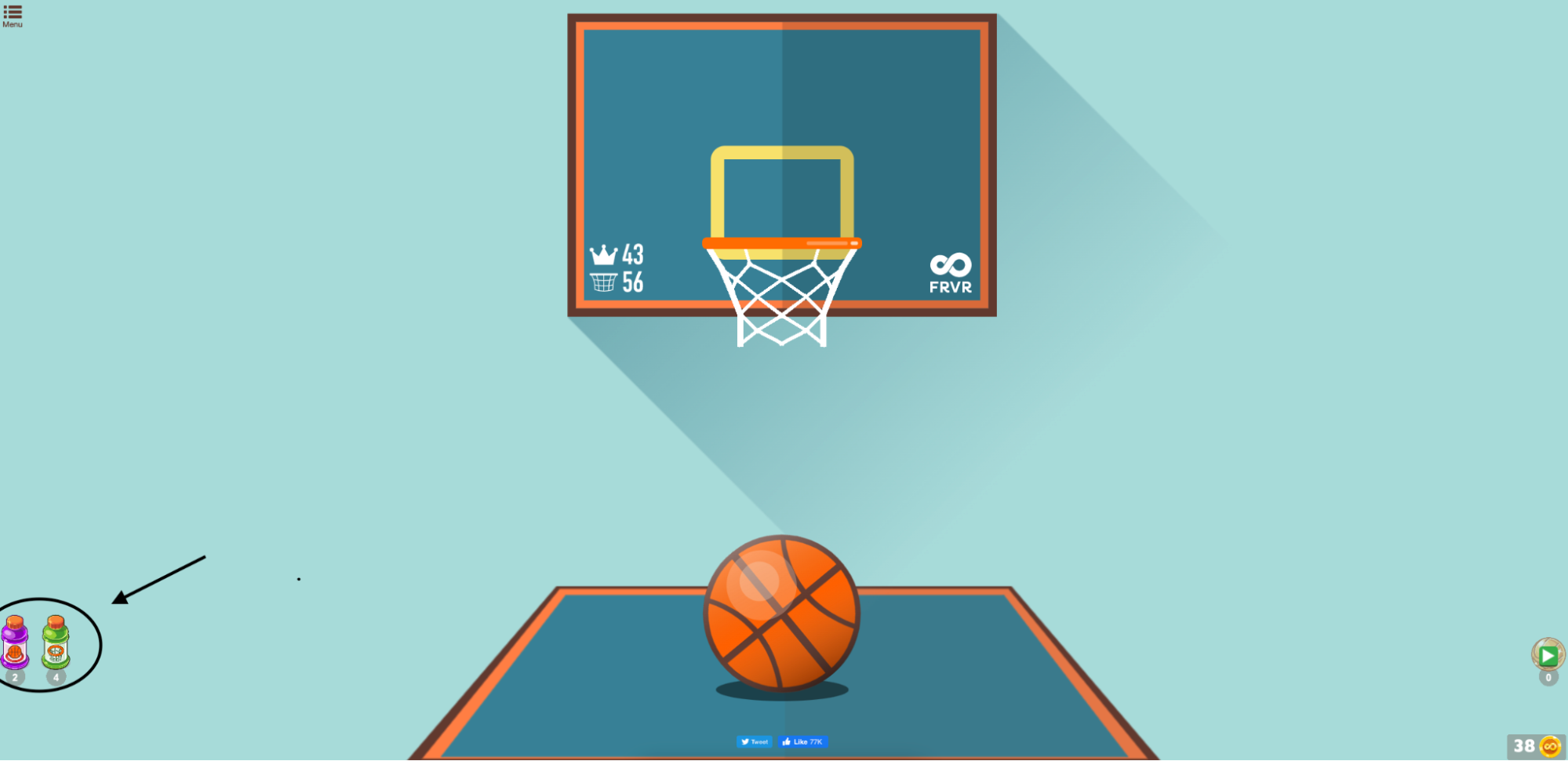 Daily Rewards
Every day will have a daily reward you can collect, just click and receive the item
Store
In the Store you can exchange coins for items from the store, like ball skins and boosters.
In-app purchases are not available on all platforms, see below where they are available.
| Platform | Availability |
| --- | --- |
| FRVR website | Yes |
| Facebook | Yes* |
| Google Play Store | Yes |
| Apple Store | No |
| Samsung Instant | Yes |
*Not available on iOS devices